With this post, I've reached a key milestone – 100 published posts in 2 years of blogging. I have maintained my discipline of writing a weekly post except for one or two vacation breaks and a short gap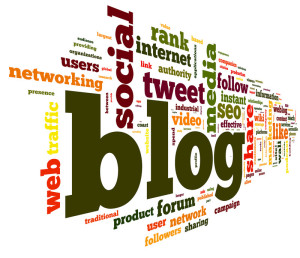 as I migrated to a new hosting service earlier this year.
With over 650 regular subscribers and more than 52,000 views to date, my writing is reaching a wide audience. In addition, many of my blogs are re-published on various health IT online sites for an even greater reach. And I've been named to various social media influencer lists. Knowing that I'm having a positive impact is what keeps me finding the time to write each week.
The most read blog was "New year, next chapter".  Many people were interested in the professional and personal transition I was making in leaving the University of Michigan Health System. I decided to go on my own offering consulting, coaching and interim management so I could live near my daughters and grandchildren. I also wanted more flexibility in my life at this stage in my career. Many colleagues have said they are watching me and hope to learn from me as they reach a similar stage in their career.
As the interim CIO at University Hospitals in Cleveland, I have had plenty of new topics to cover, similar yet different from my previous experience. In my first four months, I've written about IT governance, lean, innovation, customer service and project ownership.
Over the past 2 years I've written a number of posts on the lean journey my teams and I have been on. These posts had very tangible examples, and have become very popular.
Another blog theme has been encouraging women in technology and the challenges women face. It is great to see that getting much more attention in the industry overall these days.
Have you seen the article: "7 Reasons to Start a Blog in 2016 You May Not Have Thought Of"?  Two of the seven reasons really hit home – "blogging is a smart way to practice persistence and concentration" and "blogging lets you walk the world with open eyes".
You do look at things differently when you are a blogger. I used to say to my husband who is a retired minister, "that will preach". Now I say to myself, "that's a potential blog post".
If you need some reading this weekend, here are some of the most popular posts from the past year:
Transformative Values (guest blogger Chris Greene)
Spreading hope, 21st century style
Go to the gemba, seek to learn
Marriage equality, it's personal
Leaders learning lean — time for a field trip
Reducing costs while increasing value
So what's the problem – A3 thinking
Are we ready for the business of the day?
Investing in the success of others
Interim management is different
And if that's not enough, here are some classics from the first year of blogging that are still worth mentioning:
Great techspectations for the inpatient experience
Go beyond the golden rule for great customer service
Leadership huddles: not just another meeting
Importance of rounding or going to the "gemba"
As always, I am grateful to all my readers, old or new, regular subscriber or casual reader. I am honored by your interest in what I have to share. Special thanks to those who patiently waited for my blog migration to a new hosting service and were willing to let me know when there were glitches to fix!