My husband and I are as in between as anyone who has ever done a long distance move.  Our possessions are on a truck somewhere between Ann Arbor, Michigan and Providence, Rhode Island.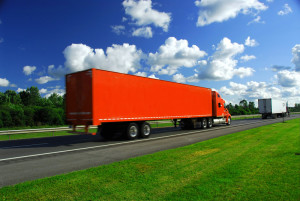 Stuffed into our cars is everything that can't or shouldn't go on the moving truck.
This is the fifth long distance move we've done together and we hope, the last. We are headed back to New England, the part of the country where we wanted to end up.
I will continue working at University Hospitals in Cleveland during the week as the interim CIO until we hire a new permanent CIO but my home base now shifts east.
We made some close friends in a few short years in Michigan. We did a long goodbye with them on weekends over the past few months. And we promised to continue what we started by keeping in touch any way we can.  We issued an open invitation to our guest room.
We started this move in March getting our house ready for market. We thought (and hoped) we'd sell quickly. Instead, we found ourselves buying in a hot market where houses were gone before we could see them but selling in a slower market. Once again we've learned that you can't count on the market being in your favor.
As we packed and purged, we found goods that others could use and filled the cars with donations. We donated lots of clothes in good shape but in sizes we'll never see again. This included business clothes that women needing a fresh start can use for interviews and getting back into the workforce.
I've once again learned about making tradeoffs and letting go. We loved our house in Ann Arbor with a wooded lot, a quiet retreat after work and on the weekends. Deer were regular visitors. We are trading that for a more urban neighborhood with a high walkability index. So I've let go of our quiet retreat for a small city yard and garden, but with no deer to feast on our flowers. All about tradeoffs.
And the best part of it all is that we are moving close to our daughters and grandkids. We'll be able to lend a hand during the week to the family who is just 20 minutes away. And we'll be able to see all of them on weekends for family fun.
As we unpack and get settled we will need a high degree of organization and teamwork. One of our daughters has been part of the team by overseeing the painters before we even get there.
There's one last story I have to share. After spending a day packing, I turned on HGTV. Wouldn't you know, the show was "Tiny House, Big Living". It made me question why we have so much stuff. How do people decide to get rid of it all to live in a 100-200 square foot house? Not exactly our next chapter!