"You need to own your own career and to be open to the possibilities. It applies whether you are early, mid or late career."
That was my opening statement in my early January blog, "New year, next chapter", when I announced that I was leaving a permanent CIO position to pursue a new path. And it is advice I have often given others.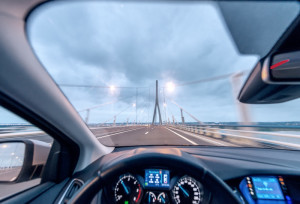 It's now my time for that next possibility and I'm excited about it. I've decided to launch a new health care IT advisory firm, StarBridge Advisors, with two colleagues. I'm teaming up with David Muntz and Russ Rudish.
David is a nationally recognized CIO who has served some of the largest and most complex health care provider organizations in the country including Baylor Health Care System and Texas Health Resources.  Prior to that he served as CIO and was promoted to CEO of Wadley Institutes of Molecular Medicine.  David also served as White House-appointed first Principal Deputy National Coordinator, Chief of Staff, and CIO at the Office of the National Coordinator for Health Information Technology (ONC) at the U.S. Department of Health and Human Services. Together David and I have a combined 60+ years of experience in health IT management.
Russ was the Global & US Health Care Leader for Deloitte through 2014. Prior to joining Deloitte, he was Executive Vice President of Eclipsys Corporation, overseeing all client facing activities — sales, marketing, product management, customer support, outsourcing and professional services. Upon leaving Deloitte, Russ formed Rudish Health Solutions, which focuses on strategy and M&A consulting, interim management and executive search. He also became a Principal in Health Care IT Leaders, which provides staff augmentation services.
StarBridge Advisors will provide world class IT leadership advisory and interim management services to healthcare organizations. We want to be a trusted advisor on leadership matters in the HIT marketplace and to help clients innovate, transform, lead, and make a positive impact on healthcare in the U.S. Continue reading →