I was running late in wrapping up a meeting before my next one. I was meeting with a young IT staff member whose manager had encouraged him to get time on my calendar for career advice. We had a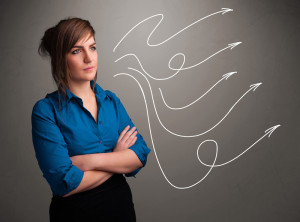 great half hour chat about his future goals. I introduced him to the next person patiently waiting to meet with me – the manager for telehealth – a young man who was relatively new to his position. I figured they should know each other.
The telehealth manager walked into my office after the intro and said "So you're shaping young minds". "Absolutely!" I replied.
I have adult children and so I realize how valuable this type of access and advice can be. I saw some of the challenges my daughters faced when they graduated from college and started to navigate and grow their careers. I asked myself, "why not be available to their generation?" After all, each of us can probably remember someone who helped us early in our careers. So I concluded it was time for me to give back; I made a commitment to help develop the next generation of leaders.
Even though I have had a full schedule as a CIO, I have been willing to take short calls and meetings with anyone who wants to talk about their career and get advice from me. They may be staff members in my IT department or in other departments. They may be students who work in my organization and need to interview the CIO for a class assignment. Or they may be someone to whom a colleague has suggested that I'd be a good person to meet. Many such referrals are for young women who want to learn from me as a female executive in IT. There aren't that many of us yet in health IT but the numbers are definitely going in the right direction.  Continue reading →