This week I will be sharing lessons I've learned as a lean leader and champion – in particular around visual management. The Lean Enterprise Institute (LEI) holds an annual Lean Transformation Summit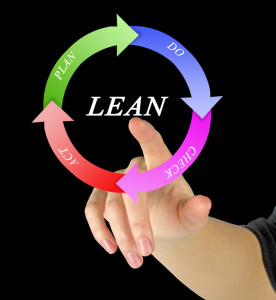 where experts and practitioners come together from all industries to learn from one another.
My talk will cover a multi-year journey that has involved learning from others both in and out of healthcare, site visits, training classes, lots of reading, and experiments with my leadership team. Most of my talk is based on my experience and lessons learned at the University of Michigan Health System.
I was delighted to see that University Hospitals where I'm currently the interim CIO has been on their own lean journey since 2011. At our hospitals you will see huddles and visual boards throughout. Thousands of staff have been trained in lean concepts and methods. In contrast, there have been limited experiments with lean at the corporate office. I have a few allies in my IT leadership team who have experience with lean in other organizations. A good start!
I would have been making a mistake to arrive at UH as the interim CIO and start introducing lean methods week one. I needed to see and hear the problems that need to be addressed. Continue reading →