In the past four days, I've learned about and interacted with ten different healthcare systems. Some are current consulting and coaching clients while others are prospective clients. Their needs for services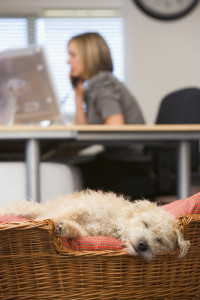 range from interim management to leadership development to small, discrete consulting projects.
Their challenges and needs are unique, but not necessarily new to me. After 30+ years in healthcare IT, I "know a lot because I have seen a lot" as the insurance company advertises.  But if I am going to be effective in meeting each client organization's needs, I need to get to know each client organization, the players and the culture.
I enjoy the day to day work of an interim CIO engagement like my recent one at Stony Brook Medicine. It's very rewarding to be part of a larger team making a difference for patients. But interacting with many different organizations around the country and helping them solve problems is an entirely different kind of challenge. It is fun and rewarding in its own way.
On that first call with a prospective client, you need to establish your credibility and determine if your services are a match to their needs. Listening skills are critical – when talking to a prospective client and once you get the work. You need to go deep to understand their unique issues. And at the same time, you need to apply your experience and knowledge from other organizations.
Five new leads for StarBridge Advisors have come my way this week. I'm chasing them all. Once I understand the unique need, I'll match one of our advisors and prepare a proposal for the client.
This level of client activity requires good administration, organization, and tools. We have the tools and continue to refine our processes. We're trying to fully leverage SalesforceIQ and use it consistently as a firm. Leveraging our tools and creating repeatable processes is all part of the work this first year in business.
If you sometimes have a hard time remembering names at work, think about keeping straight who's who, which systems they have, and everything else you've learned for 5-10 different clients. I use OneNote to organize it all, but my level of organization is challenged by a day of back to back calls with multiple organizations.
I enjoy working out of my home office again. I've got the latest and greatest group photo of my four grandkids on my screensaver. I see it on my second monitor while I work on my laptop. It reminds me why I chose this independent and flexible path.
My dog likes to sleep at my feet much of the day. So, if my doorbell rings, I may be that person on a phone call who must apologize for a barking dog.
I expect I'll be doing another interim CIO engagement myself in a few months, but for now this is my life and it's pretty good.