If 2016 was a year of transition for me, then 2017 was the year of settling into the new. That is, if launching a new business and working with new clients can be called settling in. As 2018 looms, it's time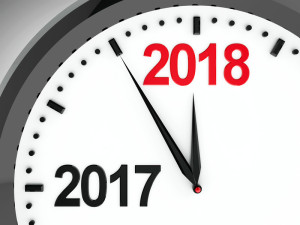 to reflect on lessons from 2017.
2017 has been a year of learning what it takes to grow a business and gain the trust of clients. I covered this in the post, "One year anniversary, how are we doing?" It's also been a year of learning how to spend more time with family – my retired husband, my daughters and grandkids. But that will have to wait for a future post.
My most important business lessons this year:
Do what you love and are good at – Yes, it's important to have stretch goals and get out of your comfort zone. But if you truly love what you do, you are going to get better all the time. Our client work at StarBridge Advisors involves a range of IT consulting, interim management and leadership coaching. As an operations type person and change agent, I enjoy being an interim CIO. To work for a period with a new team and figure out how best to help them succeed is challenging and rewarding. And to work with someone as an executive coach as they learn about themselves, identify their development needs and goals, and work through their action plan is also very challenging and rewarding.
Relationships are everything – Whether it's our clients or channel partners, developing and sustaining honest, open and trusting relationships is critical to success. Continue reading →