Think about the little girls you know. Did they get even more dolls for holiday gifts? Or did they get toys and games that teach creative thinking and how to build things? Or did they maybe even get toys officially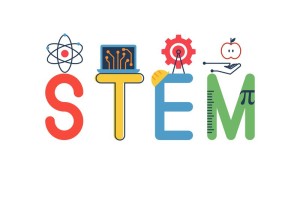 labeled in the STEM category?
Social norms start young. I recently played a match game with my two-year-old granddaughter. When we matched the truck picture, she took it over to her 6-month-old baby brother as though it was his domain! This granddaughter and her two-year-old girl cousin have a variety of developmental toys. But when it's free play, they are often clutching one of their dolls, whether it's Princess Sofia the First or the newest Disney Princess Elena of Avalor. At least these characters are both confident, strong and compassionate princesses!
My four-year-old granddaughter isn't as attached to dolls these days. After a break, she is back in dance class, my birthday gift to her. I know she loves it.  At Christmas, with her mother's advice, I gave her 3 months of Koala Crate – a creative, educational activity box for 3-5 year olds. She loved the first box – making stuffed reptiles and learning about them.
You may be saying it's all about exposing kids to a lot of different things. I agree. But it's important to not fall into the gender norms when they are young.
Let's fast forward from my 3 little granddaughters to some of the female leaders in our health IT industry. Continue reading →