What do healthcare CIOs have in common as they start off 2018? And how can they get the additional bandwidth they need to achieve all their objectives?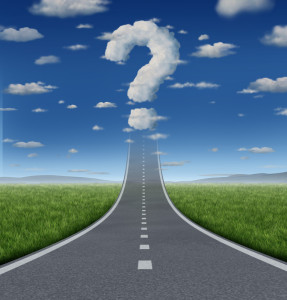 When I talk with CIOs. I want to understand their current priorities and challenges. Our team of advisors at StarBridge Advisors can be an extender for a CIO – partnering with them to accomplish key initiatives that they or their leadership team don't have the time to do.
When I meet with CIOs that I don't know or who serve organizations I'm not familiar with, I try to get as much background in advance as I can.  It's easy to do these days. You look at the organization's website, press releases, and online profiles of individuals and their career history. When I was a CIO, I remember when new vendors would call on me and they'd eerily seem to know a lot about me. I realize now that they were just doing their basic homework.
But as consultants, we don't know until we talk with a CIO what their priorities and areas of need are.
I stay away from that standard question I heard so many times as a CIO – what keeps you up at night? I like to just sit down with a CIO and learn about their agenda and challenges. Through dialog we can mutually identify potential gaps that StarBridge Advisors might fill.
Based on recent conversations with several CIOs, there are common themes. Are they AI, machine learning, or blockchain? No. Those technologies may be on the minds of many CIOs as they look to the future, but their primary focuses are not that different from previous years:
EMR optimization – With years of implementations behind them the focus has shifted to optimization and this will continue. Most organizations have work ahead to achieve true systemness and reduce clinical variation.
Administrative systems – For many organizations, the focus is shifting from EMR implementations to ERP replacements and upgrades as well as new cloud-based tools such as Salesforce for CRM needs. Administrative functions are prime targets for improved efficiency and cost reduction.
Infrastructure stability and high reliability – System performance issues can make or break a CIO as the dependency on clinical information has increased.
Cybersecurity – Whether there is a strong CISO and security team in place or not, organizations are focused on strengthening their security programs as cybersecurity threats continue.
Mergers and acquisitions – Whether it is a mega merger of multibillion-dollar health systems or acquisition of small independent hospitals, IT integration is foundational. It takes significant time and planning to develop and execute the optimal strategy for the organizations involved.
Digital health strategy – With the core EMR implementation behind them, CIOs are looking at how to support new technologies to provide patient centric care. Leading organizations are focusing time and money on new innovations including platforms and apps to support patient engagement and provide comprehensive telehealth solutions.
Analytics – As StarBridge Advisor, Rich Pollack, addressed in his post, "Enterprise Analytics: A Journey More than a Destination", it's not just about picking a tool. Organizations must have a strategy. And a critical part of this strategy needs to be how best to support population health.
Cost reduction – After years of IT expansion and growing budgets, CIOs must find opportunities to reduce costs without reducing services and functionality. Operational optimization is becoming more of a focus with selective outsourcing, virtualization, and use of the cloud.
IT governance – This is a core function to manage the insatiable demand for new technology solutions. Yet, how many times have I heard from CIOs, "We have no real IT governance, we have no portfolio management, and no demand management".
Interoperability – Seamless integration between systems within an organization is a challenge that continues. The data exchange capability between organizations varies with some parts of the country having robust, sustainable HIEs while others lag far behind.
With a team of advisors who have significant experience as either CIO, CTO, CISO, CMIO or CNIO, StarBridge Advisors is well positioned to partner with CIOs in all these areas. So instead of losing sleep at night, let us know how we can help.  We can provide the bandwidth you don't have.
Related Posts: 
Predictions for 2018 – Our Future is Bright
Look for Durability, not Disruption, in HIT for 2018