Spoiler alert! I don't have the answer either and want to learn from others.
I remember the old days before email: we relied on talking to each other and on written communications that came on paper. On the day before a vacation I would finalize reports, make copies,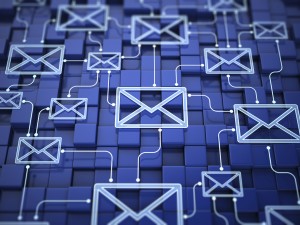 and stuff them into inter-office envelopes after I'd taken care of all my follow-up phone calls. Now on the day before vacation I have to get through all the email that can't wait another week and generate new ones as I work through my to-do list.
It seems endless. Everyone complains about too much email. Can't we just shut it off?  No, it's the way we work now and there's no going back.
Here are some of my tips:
Triage – I quickly scan for priority emails by subject, who it's from and importance (some people actually use those flags as intended). Deal with what you have to in as timely a manner as possible. Continue reading →