A month ago, I started a new interim CIO engagement. This time I am serving Stony Brook Medicine on Long Island in New York.  My last interim CIO position at University Hospitals in Cleveland ended in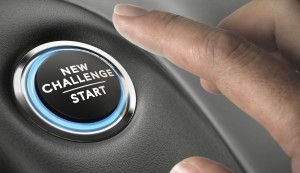 October. Since then, I have taken a break by design. When I started this new chapter, I wanted to work less than full time over the course of the year and have more flexibility in my life.
During this "break" period I wasn't exactly idle though. I spent a lot of time doing start-up work for my new health IT advisory firm, StarBridge Advisors. And of course, I've spent plenty of time with my family, especially my four grandkids. My husband of 40+ years and I have had fun seeing each other so much but if you ask him, he'd say he was ready for me to be gone several days a week! He loves his quiet time and having the house to himself for a while.
This opportunity at Stony Brook Medicine brings a new set of challenges, but also many familiar ones I've seen before as a veteran healthcare CIO. Continue reading →