Last Saturday was a wake-up call that Fall is fast approaching. With morning temps under 50, it was fleece time. It was also the first home football game for the University of Michigan under new coach Jim Harbaugh.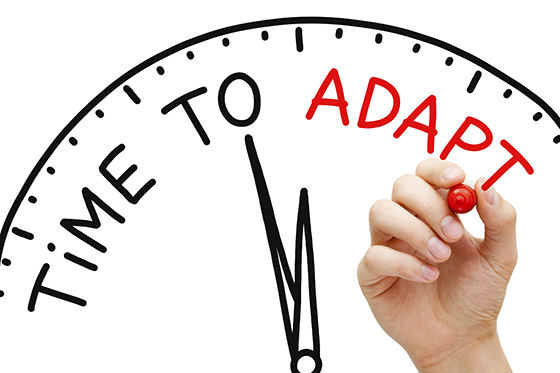 Blue and maize was everywhere I went in Ann Arbor. Our new coach and football team delivered a resounding victory in the first home game to everyone's delight. But this isn't about football or fleece, it's about adapting to change – something we are expected to do often.
Yes, I donned a fleece when I ran errands and walked the dogs but I didn't fully adapt – I still wore my sandals. I will only make that adaptation when I have to. I figure I can hold out for a few more weeks at least.
Season changes are to be expected and there's no use fighting them. For us Northerners, yes, that means cold and snow as well in another few months. But there are many changes that we can't anticipate, even some that seem to smack us upside the head. There are changes we choose, often after much thought and deliberation. And there are the ones we don't choose or have no control over. But we eventually learn to embrace or at least live with them.
In our work lives there are always new processes and tools to learn and adjust to. Continue reading →