These are just two of the key findings of the recently published, "LinkedIn 2017 U.S. Emerging Jobs Report". Not at all surprising. The report is worth checking out regardless of where you are at in your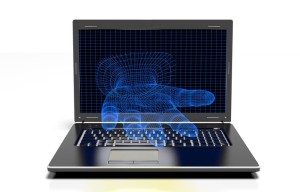 career. As I always tell people, be open to the possibilities.
The report notes the estimate that 65% of children entering primary school today will ultimately hold jobs that don't yet exist. Just think back to what your options were when you started primary school.
I know as a young girl in the 60's, it seemed like teacher or nurse were the options. My sister did become a nurse and then went on to get a master's degree in public health. By the time she retired a few years ago, she had run many of the state health departments in Minnesota at one time or another. I wanted to be a math teacher when I was young. Instead I found my path to computer programming in the early 80's when the field was starting to really explode. Here I am today having served several healthcare organizations as their Chief Information Officer before starting a health IT advisory firm.
Back to the "tech is king" finding. The report says that the top emerging jobs are machine learning engineer, data scientist, and big data engineers in a wide range of industries.  It also notes that there are currently 1,600 open roles for machine learning engineer in the U.S.
The report also found that there is a low supply of talent for top jobs. For example, data scientist roles have grown over 650% in the past 5 years but only 35,000 people in the U.S. currently have data science skills. Any CIO looking to build out the analytics capability for their organization is probably all too aware of this gap. Continue reading →