This is not about who you voted for in 2016.
This is not about whether you neatly compartmentalize your political persuasions and don't talk politics at work.
This is about standing up for what you believe and living your values.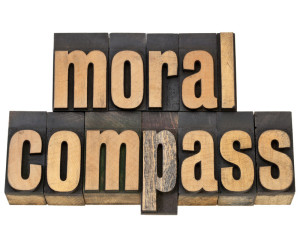 The six CEOs who left the president's manufacturing council after Charlottesville may have done it to protect their businesses and profits. But I will give them the benefit of the doubt; they were unwilling to work with a president who cannot call white supremacists and neo-Nazis what they are.
The last to leave before the remaining members agreed to disband was AFL-CIO President Richard Trumka. He made the strongest and clearest statement of all. He announced he was leaving the council late Tuesday after President Trump defended his original statement on Charlottesville, blaming both sides. "We cannot sit on a council for a President who tolerates bigotry and domestic terrorism," the organization said in a statement. "President Trump's remarks today repudiate his forced remarks yesterday about the KKK and neo-Nazis. We must resign on behalf of America's working people, who reject all notions of legitimacy of these bigoted groups."
Ken Frazier was the first CEO to step down after Charlottesville. "As CEO of Merck, and as a matter of personal conscience, I feel a responsibility to take a stand against intolerance and extremism," he said in a statement. He was the only African American CEO on the council and is the only one singled out publicly and criticized by the President.
We live and work and play and study in a global society with great diversity. I embrace that diversity.
When I am coaching leaders I challenge them to share their values with the people they lead. I challenge them to envision the leader they want to be and to take concrete steps to become that leader. And I always encourage them to put aside personal agendas and do what is right for their organization. Continue reading →