Against all odds and in spite of personal risk – doctors and nurses provide health care, especially emergency responders. We've all seen the stories and images from recent disasters and war zones.
The Hospital in the Rock Museum in Budapest, Hungary is one of the most vivid examples of providing care under adverse conditions.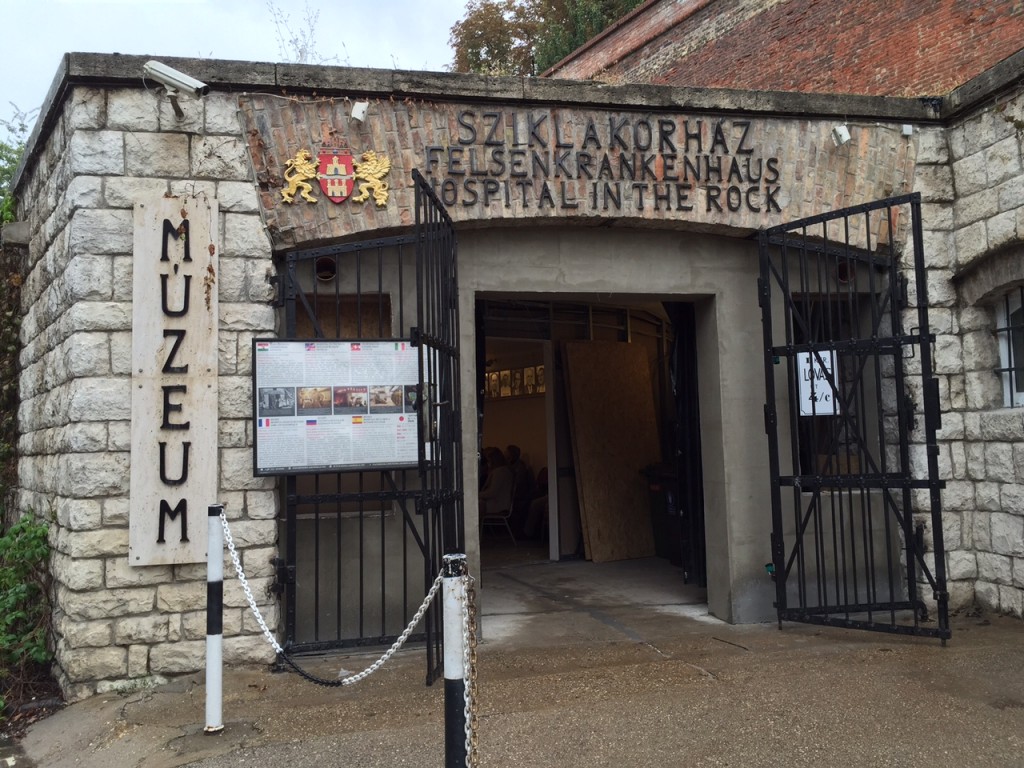 On a recent trip to Europe, I toured the museum; it's an actual underground hospital built in a cave system inside Budapest's Castle Hill.
We walked along long and twisting corridors into a series of irregularly shaped rooms. I could see that the rooms were, in fact, caves; the walls were painted rock. The ceilings curved domes. Now, the passageways and rooms are brightly lit, but I could imagine them lit more dimly in the past. The walls and ceilings were lined with pipes for water, air and electricity. Our guides told us that they turn off the ventilation systems during the tours because it would be too noisy for anyone to hear the narrations.
The Hungarians built the underground hospital in the 1930's for about 60-70 patients. During WWII, and especially in the 1944-45 Siege of Budapest, it cared for 600 wounded soldiers. During the Cold War, it was converted to be a shelter in case of a nuclear war.
During WWII, the focus was on broken limbs and wound care and of course preventing infection. We saw small, narrow wards with bunk beds pushed next to each other; three patients could be fit into two beds if needed. We saw an operating theater that accommodated two patients.  Talk about major infection prevention challenges! Continue reading →