I'm back from HIMSS16 and the sensory overload of Vegas. Like every year, the conference and exhibit hall was filled with new vendors and products. Trying to find the really new, new that is a breakout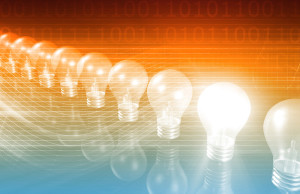 innovation can be a challenge with thousands of exhibitors. I expect to soon read many post HIMSS articles that will highlight the new innovations and the promising start-ups there.
The HX360 program was co-developed by HIMSS and AVIA, an innovation partner for more than 20 forward-leaning health systems. The program is an attempt to carve out during HIMSS an innovation focus for senior leaders. This year I attended the one-day HX360 Executive Program.
The highlight for me was a panel of CEOs and Chief Innovation Officers from leading health care organizations – Providence Health and Services, Dignity Health, Christiana Care and University Health Network in Canada. The panelists were forward thinking health care leaders and organizations. Continue reading →