As an entrepreneur with my own business I am required to learn more new things than I ever imagined. That includes new software tools – and lots of them.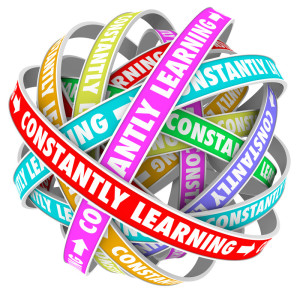 Our firm uses SalesforceIQ to track prospects and clients. This tool has so much flexibility and is so easy to set up that we have found many additional ways to use it. Our virtual admin sets up the basics for us once we provide requirements; we then maintain the data. It's so easy and intuitive that I have made changes myself that in another system would require a programmer. SalesforceIQ gets high marks from me!
We've been leveraging LinkedIn as a business which has meant learning about functions individuals don't need to use. We have needed expertise from our LinkedIn support person and then our virtual admin to implement. But it's been fun to learn what's possible and figure out how best to leverage it.
Then there are those basic Office 365 tools. Maybe you have a love / hate relationship with them. I do at times. Sometimes, you hear the term "bloatware" for products that are so feature rich you couldn't possibly use them all, much less figure them out.
Anyone in management knows the basics of Word, Excel, and PowerPoint. But do you really know how to use all the advanced functions? Or do you turn it over to a staff person at some point to do that level of manipulating? What you think should be intuitive just isn't much of the time. Or maybe I'm just showing my age.
But I keep at it and learn as I go. I just need to recognize when it's diminishing returns and ask someone for help. I shoot off a note to one of my colleagues or our admin. My husband is probably happy that he can't be my "next door office support person" for these kinds of questions; he uses all Apple products. Continue reading →