I woke up Monday morning after a sleepless night with a text from my daughter, Ann, "do you have power?". Only 10 miles from our house, her neighborhood had lost power and Internet access due to the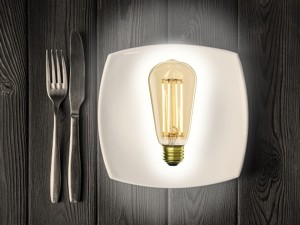 storm while we were up-and-running. Ann works from home as Communications Manager for a national company, and was not interested in wasting a sick day sitting in the dark. So after dropping my granddaughters off at daycare, she set up shop in our dining room.
Except for being limited to just her laptop and not the two large extension monitors in her home office, she was ready for a productive day. A year ago, I would have thought she was crazy for needing two monitors, but she convinced me to get a second. There's nothing like it for multi-tasking and having multiple windows open when you are working on a project.
We respected each other's space and work. We had minimal conversation when I went to the kitchen for coffee. But in our two brief morning interactions, we casually discussed the common challenges of remote workers – one being the isolation. And I got some new ideas from her.
Half the dining room table was covered in my receipts as I was working on expense reports. I used to just hand the task over to my executive assistant, but in my new life, I do them myself. I dislike the task so much that I get way behind. Monday was the day to catch up. Continue reading →