In just the past few weeks, we saw several major healthcare merger announcements – Dignity and CHI, Advocate and Aurora, Ascension and Providence St. Joseph Health on the provider side. And then there's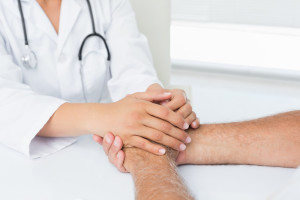 CVS Health and Aetna – a potential disruptor in the healthcare market. And we don't yet know what other market disruptors like Amazon or Google might do in the healthcare space.
There have been predictions in recent years that eventually there would be just 10-15 major healthcare systems in the U.S. Are we on our way to that prediction with the latest merger announcements?  The combined Advocate and Aurora system would create a 27-hospital healthcare system in Wisconsin and Illinois with projected annual revenue of $11 billion. The Dignity and CHI merger would include 139 hospitals in 28 states. If Ascension and Providence St. Joseph Health merge they would create the largest hospital chain with 191 hospitals in 27 states and annual revenue of $44.8 billion.
What is driving these mega mergers? The announcements about them talk about improved access to care, improved outcomes, lower costs, sharing best practices and overall being more prepared for success in the changing healthcare market and landscape.
Jane Sarsohn-Kahn, health economist, wrote a great piece earlier this month – "Will Getting Bigger Make Hospitals Get Better?".  She talked about the value that matters to patients — the trust that is needed between hospitals and patients.
And what are the IT implications of these mergers? If markets don't really overlap, what degree of system integration is needed? Is one seamless patient record needed as it is for large regional systems with a lot of patient movement between community hospitals and specialists at academic medical centers? Continue reading →