Mergers and acquisitions in health care have been common in recent years. Small community hospitals are becoming part of much larger integrated health systems.  One of the common challenges these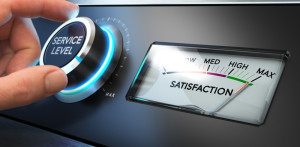 systems face is providing effective local service from central corporate departments.
Health systems may span a large metropolitan area, a portion of a state, or a multi-state region. And there are systems with a national footprint.
The health systems I've worked for are mostly the first; they have covered a large metropolitan area. Local hospitals may be as much as 100 miles apart and the corporate office somewhere in the middle.  While much of the work goes on every day without face to face interaction, people are often expected to drive to key meetings either at the corporate office or at the hospitals. But the distances and the traffic can challenge support models for corporate functions. Continue reading →