Common goals are a key to success for any business venture. But for a merger, negotiating common goals and how best to achieve them is especially critical. I saw this again in the case of the Great Lakes Health Connect (GLHC) – a very recent merger of two major Michigan substate HIEs: Great Lakes Health Information Exchange (GLHIE) and Michigan Health Connect (MHC).
Michigan has had multiple substate HIEs organized by regional markets. While this was a conscious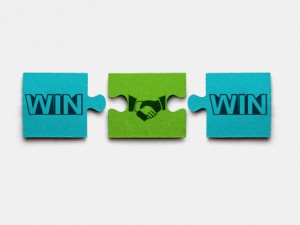 strategy several years ago, many health care leaders had come to question it over time. However, the obstacles seemed too difficult to overcome, and inertia prevented change. So the two major HIEs grew and became stronger and more competitive. Provider organizations in some regions were torn between the two and faced limits in the data they could access. Other organizations sat on the sidelines waiting for one to prevail.