What is a "frenemy"? According to Dictionary.com: "person or group that is friendly toward another because the relationship brings benefits, but harbors feelings of resentment or rivalry".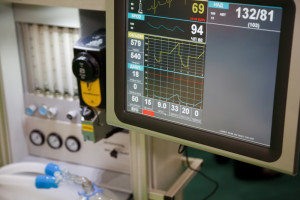 Within health care organizations, there is a lot of history between the people who support the medical devices that touch patients and those who support the information systems used by clinicians. It has not always been positive and collaborative. In fact, there are such differences in the culture of each group that they don't always get along. Maybe they are even "frenemies" in some organizations.
In your hospital, you may know the function as Biomedical Engineering, Biomed, Clinical Engineering or Health Technology Management (HTM) as it is now called as part of elevating the profession within healthcare. Those in the field now refer to themselves as "HTMs".
AAMI (Association for the Advancement of Medical Instrumentation) is a standards development organization and the professional society for HTMs. AAMI is celebrating its 50th anniversary this year. Its mission is to advance safety in healthcare technology.
Four years ago, I was the first CIO ever to be elected to the AAMI board when AAMI leaders recognized the trend towards HTM and IT convergence and integration. I have provided the IT perspective to the AAMI board as the HTM profession continues to evolve. Continue reading →