It's huddle time! No, I'm not joining a sports team.  But along with my leadership team, we are taking the next step on our lean journey. In a few weeks we'll be starting twice a week 30 minute leadership huddles.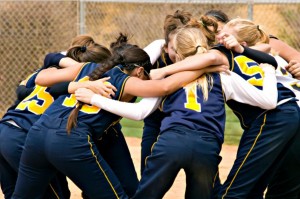 This is part of Lean in Daily Work which also includes key visual metrics, visual boards, Everyday Lean Ideas (ELI), and leadership walks.
In a post last summer, I talked about the lean journey.  It is important for leadership to set common expectations throughout an organization.  So if we're going to practice lean thinking as a department, our leadership team has to set the example.
The goals of this lean experiment include the following:
Create a common understanding of what our performance is compared to what we want it to be so that we can understand the gaps and improve
Make our work visual and actionable
Understand our business more deeply by asking questions and looking at trends
Surface, track and trend problems
Gain experience and practice with lean