Patient safety is at the top of our list as health care providers. My experience on a recent flight from Boston to Detroit reinforced the importance of "safety first." We left an hour late due to weather.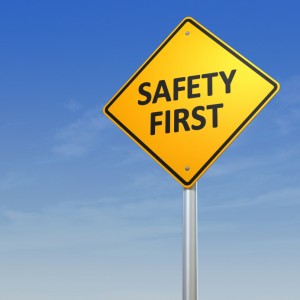 But, twenty minutes into the flight, the pilot told us there were problems with the landing gear; the safest thing to do was to return to the Boston airport. He told us he'd know more after we landed. Problems with the landing gear but we were going to land OK? Of course the next half hour was one of the longest ever. We did land safely, de-boarded and waited for news of when we'd depart.
The first word we got was via text and email notification – we'd depart on a different plane around 11:20PM. We originally were to arrive in Detroit at 9PM. In the next few hours, the departure notifications got worse and worse – 11:45PM, 12:20AM, 12:45AM, 1AM, and back to 12:45AM. Passengers with connecting flights tried to get re-booked on other flights that night or in the morning. Some decided to fly to other cities first adding to the number of connecting flights they'd have. I was on a direct flight heading home so I waited patiently for whenever we would eventually leave.
We finally departed at 1:45AM. I got to my house at 4:30AM – about six and half hours later than planned.
What amazed me during all this was that Continue reading →