There continues to be a lot of focus on telecommuting and open office space for knowledge workers in large organizations. Both are important yet not everyone agrees they are good – a lot depends on the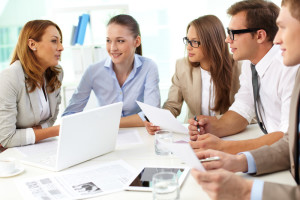 organization and the culture.
But I want to focus on another "space planning" topic, co-location. As health care organizations grow, administrative departments including IT often end up being spread out in many office buildings, sometimes at great distances from the hospital with a lot of traffic in between.
The investment needed to centralize all the administrative functions in one building often takes backseat to investing capital in clinical space. No surprise. Video conferencing is always an option for bridging the miles. This technology continues to advance and become more of a commodity. National and global companies must leverage technology but health care systems are mostly local or regional.
In my many years of health IT management, I've experienced a variety of space situations: Continue reading →