History was made this week. For the first time, a woman was nominated by a major party for President of the United States. Nearly 100 years after women won the right to vote and 240 years after the founding of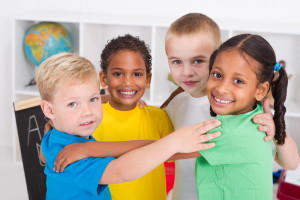 our country, Hillary Clinton has broken this barrier. Did you hear the glass breaking? I did and it was music to my ears.
Across this country, women have proven they can do anything a man can do in any field. Yet women lag behind in pay, in executive roles and are poorly represented in fields like technology. In a longitudinal salary assessment, HIMSS found that women's share of health IT salaries for comparable jobs is smaller than it was ten years ago. That means we are losing ground!
I've written and spoken about this and will continue to do so. As I was quoted in a recent article, Removing the Glass Ceiling in Health IT, we need to be open about this problem. Naming a problem is the beginning of addressing it. I could sit back quietly but I won't. I owe it to the next generation of women, my daughters and my granddaughters to speak up. I was influenced by the women's movement of the 1970's, so I know that if we don't speak up, we will never make the changes we need.
At last year's Take Our Daughters and Sons to Work Day, I was greeted by a 10-year-old boy with, "I thought only men were managers". I was reminded that we still have a long way to go to teach our children that girls can do anything just like the boys.
I am from a family of strong, independent and very capable women. My mother was a widow who raised four children herself. She went to work when I was 8 years old. My sister is just a year older than me. Yes, the two of us did all the housework while our two older brothers went out and earned money.  But we also learned that we had to take care of ourselves and could do whatever we set our sights on.
Before I got into IT, I worked for the phone company in a job that was considered a man's job. It paid far more than their typical woman's job. I was told early on by a male co-worker that I should be home with my baby, broom in hand. That I had stolen my job from a man. In the early 80's, starting my IT career as a programmer meant entering a profession dominated by men.
I challenge all of you to look at what you are doing to encourage women to go into STEM fields, to ensure pay equity, and to develop women leaders. When we lift up women, we lift up everyone.
As I've watched the Democratic National Convention this week, I have seen leaders and public servants who lift people up. They are passionate about what they do. As leaders in health care we too must encourage and lift people up. It's our obligation as leaders. And as parents and grandparents, aunts and uncles, let's encourage our children to dream big and work hard ourselves to create a world where those dreams can come true.