In just the past few weeks, we saw several major healthcare merger announcements – Dignity and CHI, Advocate and Aurora, Ascension and Providence St. Joseph Health on the provider side. And then there's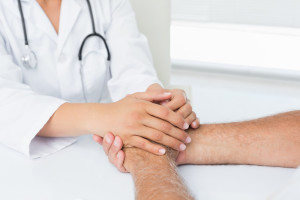 CVS Health and Aetna – a potential disruptor in the healthcare market. And we don't yet know what other market disruptors like Amazon or Google might do in the healthcare space.
There have been predictions in recent years that eventually there would be just 10-15 major healthcare systems in the U.S. Are we on our way to that prediction with the latest merger announcements?  The combined Advocate and Aurora system would create a 27-hospital healthcare system in Wisconsin and Illinois with projected annual revenue of $11 billion. The Dignity and CHI merger would include 139 hospitals in 28 states. If Ascension and Providence St. Joseph Health merge they would create the largest hospital chain with 191 hospitals in 27 states and annual revenue of $44.8 billion.
What is driving these mega mergers? The announcements about them talk about improved access to care, improved outcomes, lower costs, sharing best practices and overall being more prepared for success in the changing healthcare market and landscape.
Jane Sarsohn-Kahn, health economist, wrote a great piece earlier this month – "Will Getting Bigger Make Hospitals Get Better?".  She talked about the value that matters to patients — the trust that is needed between hospitals and patients.
And what are the IT implications of these mergers? If markets don't really overlap, what degree of system integration is needed? Is one seamless patient record needed as it is for large regional systems with a lot of patient movement between community hospitals and specialists at academic medical centers?
Those of us in IT who have been through mergers and acquisitions know the typical order of integration and consolidation. The technical infrastructure and network integration is the foundation. Next are the financial, HR and business systems so the company can truly operate as one. And last are the clinical systems which make a difference in providing safe, quality care for patients. The clinical systems also bring the most complexity.
With the provider mergers, I would not expect the "rip and replace" approach of many years ago but rather a phased consolidation and integration over time. These merged organizations may look to leverage new technologies that enable data integration while keeping the user facing systems largely the same. At least until their current EMR vendor contracts are up for renewal or they are faced with a major upgrade of a system that they want to replace altogether. As a combined organization, they would be wise to invest in digital health with consumer facing offerings and analytics.
When I heard about the announcement from CVS Health and Aetna, my first reaction was to be suspicious of the insurer – that must come from my years on the provider side of healthcare. But as I think about the potential to improve overall healthcare delivery by providing basic services via the "corner drugstore", it makes sense. CVS with their Minute Clinics did pose a threat to healthcare systems and their urgent care centers. But the forward-thinking systems figured out how to work with them as another important part of our overall healthcare delivery system.
If our common goal as healthcare professionals and leaders is to improve the health of all people by providing more access to basic healthcare that is affordable and convenient, then these developments hold promise. Or said another way, if they help organizations deliver the right care at the right time in the right setting and right location, then that's a good thing.
I am optimistic and looking forward to 2018 as another year of change and disruption for healthcare.