Patient safety is at the top of our list as health care providers. My experience on a recent flight from Boston to Detroit reinforced the importance of "safety first." We left an hour late due to weather.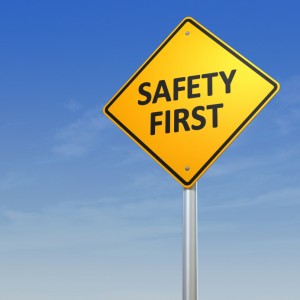 But, twenty minutes into the flight, the pilot told us there were problems with the landing gear; the safest thing to do was to return to the Boston airport. He told us he'd know more after we landed. Problems with the landing gear but we were going to land OK? Of course the next half hour was one of the longest ever. We did land safely, de-boarded and waited for news of when we'd depart.
The first word we got was via text and email notification – we'd depart on a different plane around 11:20PM. We originally were to arrive in Detroit at 9PM. In the next few hours, the departure notifications got worse and worse – 11:45PM, 12:20AM, 12:45AM, 1AM, and back to 12:45AM. Passengers with connecting flights tried to get re-booked on other flights that night or in the morning. Some decided to fly to other cities first adding to the number of connecting flights they'd have. I was on a direct flight heading home so I waited patiently for whenever we would eventually leave.
We finally departed at 1:45AM. I got to my house at 4:30AM – about six and half hours later than planned.
What amazed me during all this was that I never heard passengers complain or raise their voices. Sure we were all frustrated and very tired, but when we remembered "safety first" we went to a calmer place. We trust the people who have to make that call to ensure our safety.
I was also impressed by the customer service focus of the airline. Every airline employee was pleasant and courteous. They apologized for the problem even though it was not their fault. They were forthcoming and transparent in their communication. They were patient and helpful with passengers who stood in long lines to re-book flights. They put out food and water at the gate for everyone. During my wait, I got an email saying I was being given an additional 7,500 miles on my frequent flyer account for the inconvenience. And at 1:30AM when we were finally boarding, they made the right call to not wait yet another half hour for catering service to load the plane. They knew we all just wanted to sleep. And they arranged for hotels at the destination airport for those who had to wait until morning to continue their travels on connecting flights.
Yes, there was a disconnect with the airline's automated systems that I could easily look past. I received via email a customer satisfaction survey for the original flight just as we were returning to Boston with a landing gear problem. But I know it was probably triggered to send when we departed so it would be there when we landed.
For those of us in health care the lesson is clear — focus first on patient safety and provide excellent customer service in all we do.