It is the beginning of National Women's History Month. It has been celebrated since 1987 but has its roots in International Women's Day (March 8th)  which started in 1911. The National Women's History Week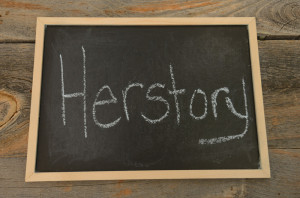 was first declared by President Jimmy Carter in 1980.
This year's theme is "Honoring Trailblazing Women in Labor and Business". Last year's theme was "Working to Form a More Perfect Union: Honoring Women in Public Service and Government".
I doubt there are any greeting cards at the store to celebrate this month. But who needs a corny card. Women just want to be paid equally, afforded the same opportunities as men and recognized for their contributions in all aspects of life.
With the 2017 theme focused on business, you can learn more about the women being recognized this year at the National Women's History Project.
They include:
Barbara Hackman Franklin, former Secretary of Commerce under President George H.W. Bush who served five presidents in various roles and led efforts to increase the number of women in government.
Alexis Herman, first African American to serve as Secretary of Labor and who led the effort to institute a global child labor standard. She also launched an aggressive initiative to help unemployed youth.
Lilly Ledbetter, equal pay activist whose long fight is reflected in the Lilly Ledbetter Fair Pay Act signed by President Obama in 2009.
Barbara "Dusty" Roads, flight attendants union leader who fought against the airline industry's sexist working conditions and regulations in the 1950s and 1960s.
Norma Yaeger, first woman stockbroker to be permitted on the floor of the New York Stock Exchange (NYSE) in the 1960s.
With my career focus on technology within healthcare, I want to highlight some women in technology and science I've learned about recently. Continue reading →