It's a game-changer if it has the potential to change the outcomes. We often see how new technology creates a big shift in the market.
Uber car service has been taking hold in large cities over the past few years. It's even come to Ann Arbor. Is it a game-changer in local transportation? Looks like it. I know there is plenty of controversy right now about Uber and their business practices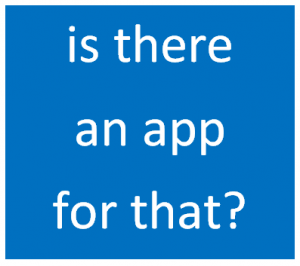 but you have to admit they have figured out how to leverage GPS technology and mobile devices in new ways. I experienced this first hand recently when I used an Uber to get to the airport. No question it was easy and convenient.
And that's what consumers look for in the products and services they buy: easy, reliable, convenient, and low cost. We all love that one-click purchasing on Amazon: buy a book and it immediately downloads to our Kindle readers – a game-changer in the book business!
We, health care IT leaders, are sometimes criticized for Continue reading →