November 8th was National STEM Day. A great way to raise awareness about the need for STEM education. But we need more than one day to remind us of the importance of STEM education. Especially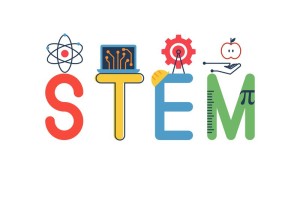 for girls. The number of women in STEM fields continues to lag men. My current favorite TV commercial is the GE one with Molly the young inventor – great inspiration! 
I'm a firm believer that you need to create an interest in science and encourage children, in particular girls, starting at a young age. There are many ways to do this. The choice of toys, games, and books is just one of them.
The holiday season and gift buying is ahead of us. In my case, it's not just the holidays but it's also two birthdays. I've been asking my daughters what to get for my soon to be 3 and 5-year-old granddaughters for their birthdays. The soon to be 3-year-old is consistent in her answer no matter who asks – a red motorized toy car so she can drive her younger brother around the yard. The soon to be 5-year-old answered a My Little Pony or Hello Kitty toy set. For Christmas last year, we bought her several months subscription to Koala Crate, an activity kit for kids age 3-4. She loved it and her parents continued the subscription.
I'm committed to finding some educational toys for them for either their birthdays or holidays so I'll be checking out the STEM section of the local toy store again this year.
When I started writing and speaking on women in technology a few years ago, I put together a list of STEM toys for different ages. This was done with the help of one of my staff who had two young daughters and shared my passion about STEM education. I know this list needs updating and I could use your help.
So here's my ask – take a look at my STEM for the holidays blog post from back then and send me your more current suggestions via a comment so I can share with all my readers. Think all ages from toddlers through high school. If I get enough new suggestions, I'll create an updated list to share before the holidays. Thanks in advance for your help!!
Related posts:
Yes you can: encouraging girls to pursue IT careers