It's that time of year. Maybe you just did a spring break trip with your kids or you are planning your summer getaway. Whatever it may be, you need to take time to reboot.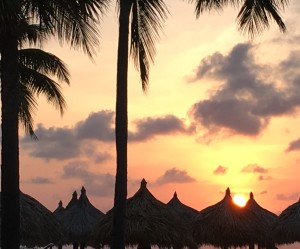 Leave the job behind and leave good people in charge and covering for you. Companies give vacation and PTO time for just that – Personal. Time. Off.
Over the years, I have gotten better at checking out and turning it off. I learned my lesson the hard way on a vacation many years ago with my family. It was ruined by being totally available for problems that arose back at work. I spent most of my time either on the phone or worrying about what was going on. Turns out, it wasn't even concrete problems that needed to be addressed; it was just work politics.
I've shared my thoughts on the importance of taking time off openly so others don't have to learn the hard way like I did. And I encourage my staff to take their vacation time and check out while away.
As it is, the days leading up to a vacation and the days following are tough enough. There's everything you think you need to get done that just can't wait a week or two on the front end. And then thinking you are a super human who can get through all their email for a week or two on the first day back. For those of you who can, is that badge of honor worth it? Continue reading →