The week started with #Oprah2020 trending on Twitter. If you missed Oprah's inspirational speech at the Golden Globes on Sunday night you can find it on YouTube. Who doesn't love Oprah? But, should we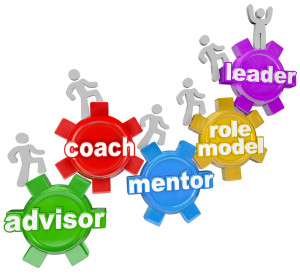 elect another president who lacks government experience?
But these aren't the questions I want to address. A Slate article by Dahlia Lithwick got my attention on Monday. She said the real message of Oprah's speech wasn't about her but about us. Do we feel empowered enough to act. She focused on women running for office at all levels. And that led me to think more about empowerment.
While that buzz was happening on Monday, I was in a daylong meeting with a small group of women leaders from various industries. We had been brought together by the first female president of a large, national organization to discuss the challenges women in leadership face. It was an insightful discussion as stories were shared, dissected, and analyzed.
As I bring this back to health IT, I'm not going to rehash the stories and lessons from my experience as a female IT leader over the years. I've shared some of them in previous posts. Rather, I want to again encourage you to take steps to own your career and find ways to develop yourself. Find your voice and speak up. Find the mentors you need to help you. And be bold.
HIMSS18 is less than 2 months away. To get the most out of the annual conference you need to make choices and plan your time there carefully. There are many ways to invest in "you" while there, including education and networking.
I've had the opportunity to present at many previous HIMSS conferences on a range of topics. This year, I was asked to support the Career Fair and the Women in HIT sessions. I'm committed to developing the next generation of leaders, so I gladly said yes! Continue reading →